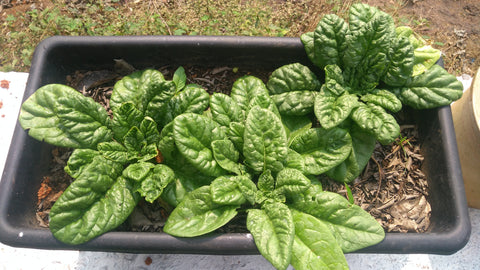 Spinach Bloomsdale Long Standing Seeds - OG
---
---
ORGANIC AND OPEN POLLINATED SEEDS
Spinacia oleracea
This heirloom variety of spinach has spade-shaped leaves that are dark green and crinkly. It prefers cooler temperatures with highest germination when temperatures are between 20-25 DegC. It is likely to bolt in warmer weather and thrive when its cooler.
The spinach leaves can be harvested at baby, regular and large leaf stages depending on the way you want to consume it. 
Suitable for growing in containers as well.
Estimated seed count
~ 55 seeds for Container Garden Pack (Regular)
~ 110 seeds for Outdoor Garden Pack (Large)
---
We Also Recommend
---